For a more free and smart you
iRing Pocket
Secure Grip / Kickstand / Card Holder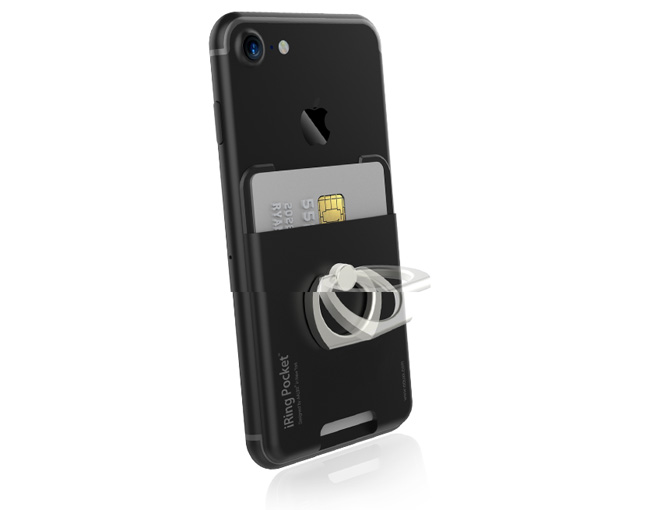 The freedom gifted to my hands
With the purse, cellphone, and bag. My hands have no day of freedom.
Now put your most often used card into your pocket.
Just your smartphone, that's all you need to enjoy your day.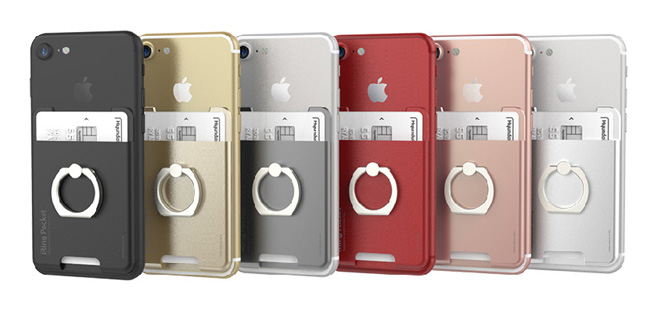 EMI Shield Film
If your card does not read well, please use the EMI shield film
*The EMI shield film can be purchased separately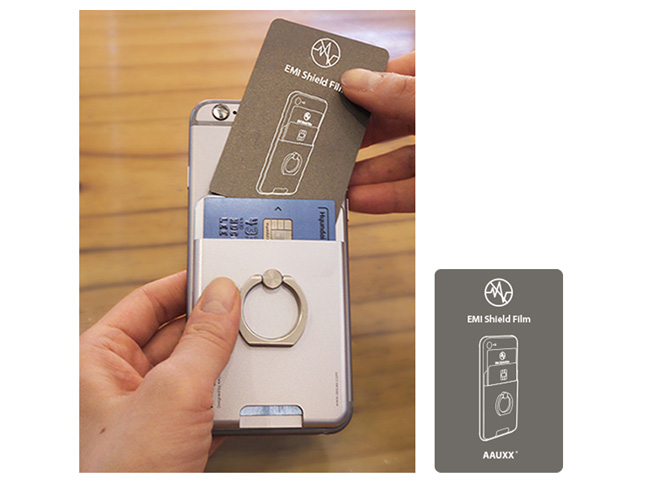 Simply completed by just taking off the protection film and attaching it onto the smartphone.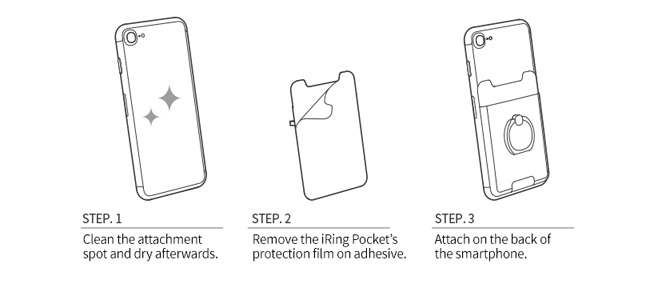 iRing Pocket + Hook, Dock
Be smarter by using in various locations usch as the desk, car, bathroom, kitchen, etc.

Use iRing Remover
iRing Pocket is removed cleanly without sticking.
If adhesion weakens, wash with water and dry before use.
Adhesion will be restored and you can use it like a new one.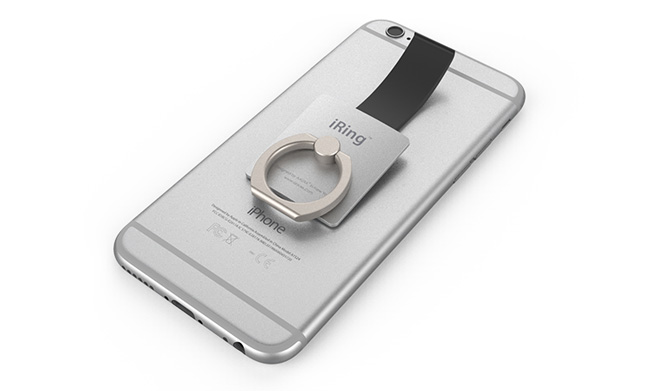 Make sure to check before purchasing iRing.
Check whether the surface material of the product* adheres to iRing.
(*Product-smart phone, smart phone case, GoPRO, etc.)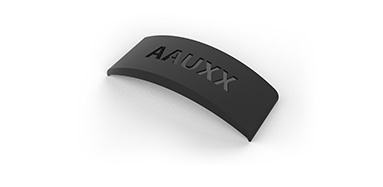 You can use an exclusive remover to remove iRing in a safer and easier way.
*iRing remover needs to be purchased separately
iRing Pocket is always with you
For your convenience, iRing and Pocket met.
Enjoy all the benefits of iRing.
Additionally, iRing Pocket presents lightness to your hand.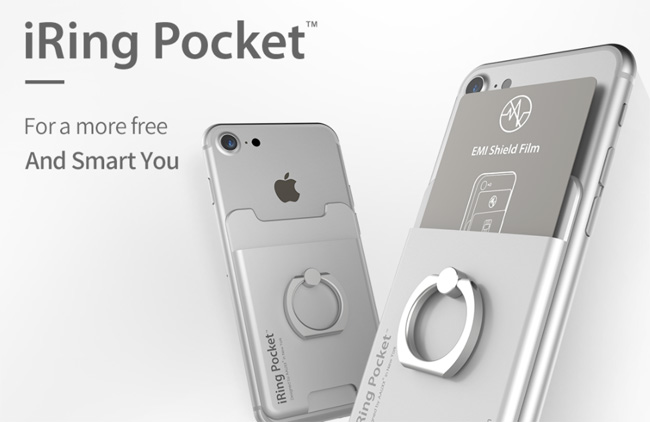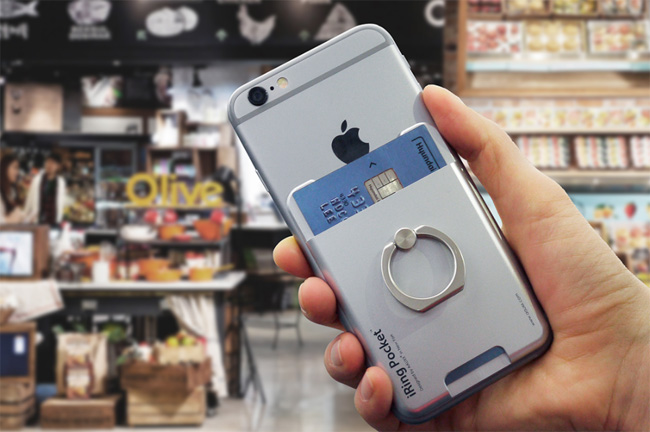 Additinal Information
COLOR TYPE

MATERIAL
PC
HOW TO USE
Set-up / Before attaching the product, clean and dry the smartphone or case's attachment spot. Removal / By slowly lifting the corner of the iRing Pocket, you can safely remove the product. iRing remover is a separate product. Re-use / When the stickiness becomes weak, it can be restored by slightly cleaning with water and drying
SIZE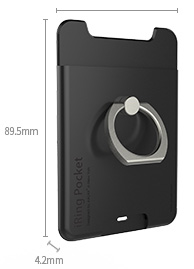 ATTENTION
The adhesive will NOT hold firm on AF (Anti Fingerprint) coated, curved or silicon based surfaces. Only use on smooth flat surfaces. Anti-fingerprint coating or selective protective film may NOT adhere well with iRing Pocket. iRing Pocket may NOT work with some silicon based material and leather cases. Heavier devices, such as iPads/tablets must also be supported with your hand. When washing the surface which iRing Pocket will adhere to, DO NOT use thinner or methylthloroform. When detaching iRing Pocket from your device, pulling the ring forcefully may damage the product. You must follow the proper "removal" instructions.Touching the adhesive will damage the surface and cause permanent loss of adherence. Use iRing Pocket as a gripping aid to prevent dropping your smart devices. iRing Pocket does not guarantee the prevention of damage as a result of accidents, negligence or improper use by the user. The adhesive strength will vary depending on the smart device or case or material which it adheres. Please test strength of adhesion on user's smart device, cases or other materials. iRing Pocket can be installed onto the iRing Mount, but it is not recommended.